Guidelines for Industry Science Data Collection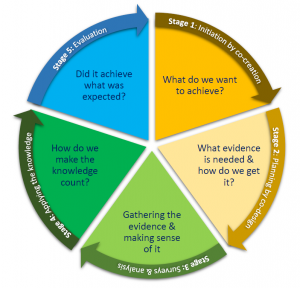 A new breed of fishermen and scientist are looking to improve the way the industry contributes to data collection, in response to the need for more data in a world of dwindling support for independent scientific research and monitoring. To make this happen, fishermen need to be supported to:
Work collaboratively with scientists to design useful research and survey programmes

Understand how data is used and why it needs to be of suitable quality if it is going to be considered of value

Collect and record data at the right time, in the right way and for the right purposes
By partnering with some of the UK's finest fisheries scientists – with a passion for finding new ways of doing science – we were able to draw on a wealth of experience, commitment and creativity to define a set of guidelines that will help underpin industry-based research for the future. The team involved built a set of Guidelines for Industry Science Data Collection through painstaking dialogue and research, resulting in a 'recipe for success' which, if followed, ensures that those involved in collaborative fisheries research produce data that has the potential to positively inform and influence fisheries management and policy.